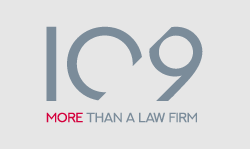 It was in 2004 when Maître Giangiulio and Maître Bodson, collaborators of large law firms that wish to develop another type of relationship with their clients, decided to join forces. They can also count on the long experience of Maître MARTIN Jean-Manuel who has joined the team.
« A STRONGER TEAM TO DEFEND YOU BETTER »
Maître Julien Tricot, specialist in real estate and procurement rules completes a team where the guideline is therefore met: providing a true turnkey service for all legal matters and a one stop shop for businesses of all sizes.
It is obvious that we meet up around common values and a way of processing; a key thread which establishes a partnership between the client and the lawyer on the basis of ethics and an increased confidence.
« TO SERVE AND TO TAKE ACTION, KEYSTONE OF OUR ASSOCIATION »
We have been developing this approach for more than 10 years and thus it is part of our DNA. Our work with individuals and companies is recognized and appreciated by both private individuals and companies in the Liège region, throughout Wallonia and also in neighbouring countries such as Luxembourg, France, Germany and Italy.
109 Cabinet d'Avocats currently employs 17 attorneys and 5 secretaries.